Sign up for Wildlife Updates
Learn more about our efforts to protect wildlife and how you can help lend your support to animals everywhere.
Introducing Wildlife Nation with Jeff Corwin, airing every weekend on ABC stations nationwide. 
Through the expertise of biologist and conservationist Jeff Corwin and Defenders of Wildlife, this weekly television series educates and empowers future generations to work together to preserve and protect the planet's most astounding wildlife and their natural habitats. 
Join host Jeff Corwin on an adventure into the wilds of Alaska to understand the great environmental challenge of our time: climate change. First, Jeff explores the beautiful Mendenhall Glacier. Jeff rappels down into the glacier's cracks and crevasses - and flies a drone high above the glacier's edge - to discover how warming temperatures will forever change this ancient and massive block of ice. Later, Jeff investigates the impact of melting glacier ice on one of Alaska's most vital species: salmon. Jeff works alongside dedicated conservationists along the beautiful Montana River to collect tiny baby salmon and carefully study them. This research will help Alaska's Department of Fish and Wildlife better manage salmon populations and give biologists a window into how climate change will affect the entire ecosystem.
Let your representatives know that wildlife and the environment are an important issue! Take action and urge them to defend this landmark law and protect threatened and endangered species for generations to come.
Check out our interactive field guide to learn about how climate change impacts the wildlife, and their habitat, across North America!
Image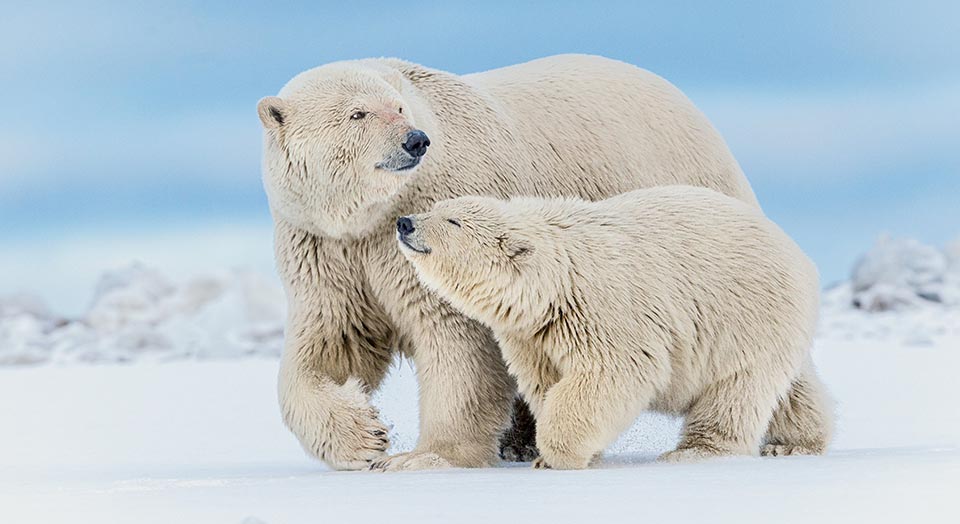 Image Credit
Debbie Tubridy